Share the magic of early learning
Our learning story platform makes learning visible.Real conversations with families set up interactions with children that support better learning outcomes.
Simpler compliance
Share learning stories with families and save into evidence as you go – build child portfolios, file DRDP ratings.
Make Learning Visible
Educational outcomes are enhanced when teachers truly understand their children, and when teachers and families work together.
Our learning story software helps teachers focus on each child's unique story and journey.
And it gives them a way to capture success in an open-ended narrative, not restricted by check boxes.
It's a process that builds understanding and a format that engages families. 
Educa is a complete educational solution. We support learning stories, planning, supporting documentation, assessments and teacher professional development.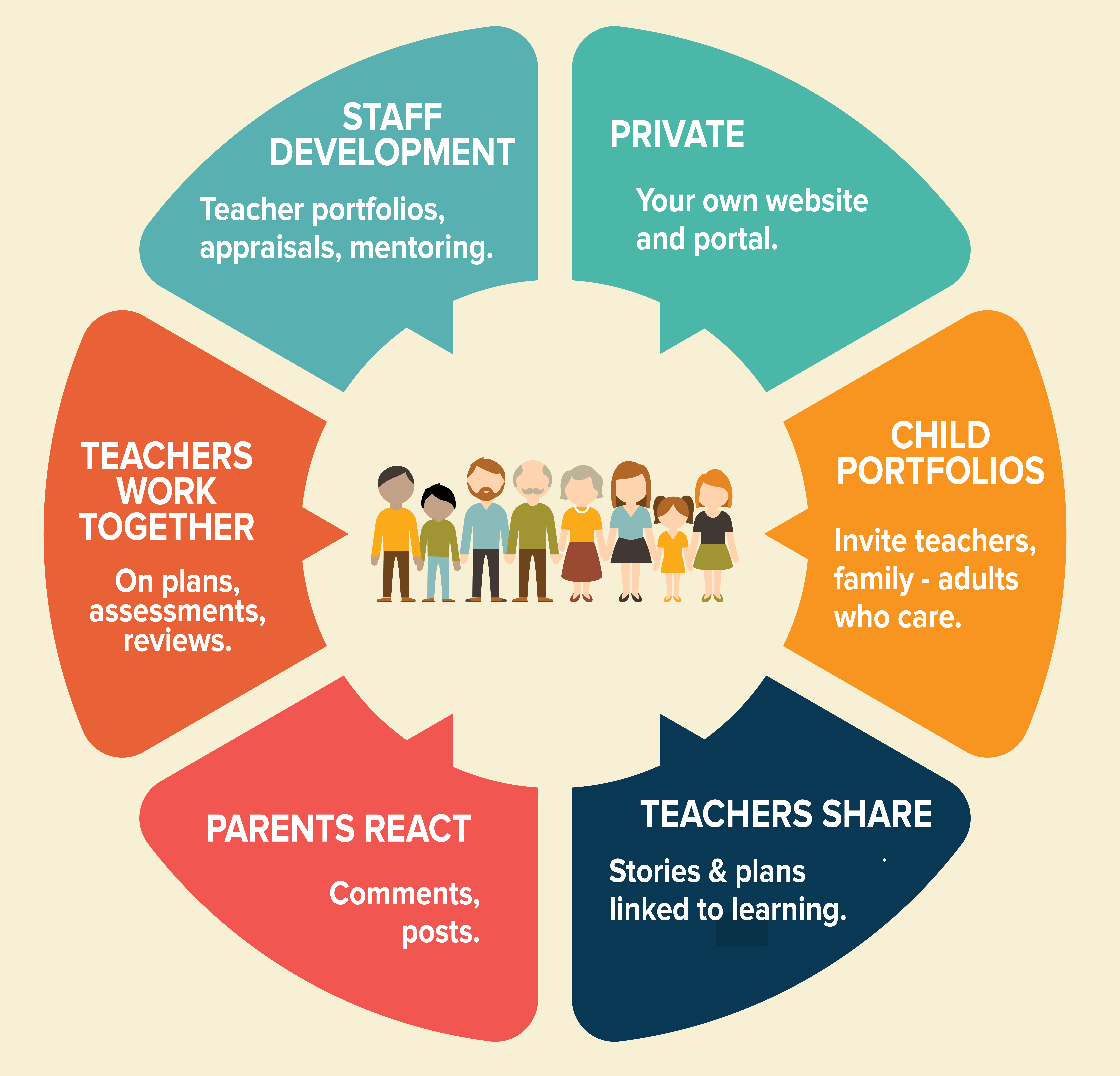 Educa uses learning story templates to help educators document and share learning growth in a personal and compelling way. Stories go to a portfolio that parents will value.
Teachers have a private workspace on Educa for documents, reflection or inquiry, professional plans and appraisal goals. There is also a story review mentoring feature. More here
Link your learning stories to any public framework or your own proprietary goals. Build a portfolio that vividly relates a child's learning journey and in the US, link to the DRDP to meet rating requirements.
Collect child information using our customizable form templates, with parent contributions at your option. Each child profile has plans, family information, assessment ratings, stories and image galleries.
Reports on learning for each child, on parent engagement, on teacher activity and more help you understand your service and save time in compliance.
Replace social media, blogs, photo-sharing and other apps with Educa. Everything in one place, everyone in your team on the same page. And one channel for parents. It's a win for everyone.
Any Device, Anytime, Anywhere
Portfolios - Print, Save
Share with families and save to a portfolio in one click. Download or print as needed.
Forms & Assessments
Use our form builder to put everything online for easy access, e.g., staff appraisals, service review forms, child assessments.
Any Curriculum
Upload any framework or goal set or create your own. Then link to anything you write in Educa.
Document Portal
Share policies and resources with teachers only or with parents also.
Planning
Create lesson plans, individual and group plans. Work individually or collaborate. Share with parents, link to stories.
Foreign Language Versions
Users can choose Educa in English (default), Maori, Mandarin, Spanish or Arabic.
Set your service apart.
Join 250,000 educators & families worldwide.
Start your free trial today, no credit card required.
"Educa gives us a place to build and grow the picture of a child. This story can be shared with parents and future teachers, which they can contribute to and work in partnership with the centre to build these skills at home. A true partnership, where else can you get this?!"

"It also allows us to set organisational goals for teachers and centres so that they can go on an educational journey, and be reflective and evaluative of what they do. It is a tool that can create time, and a tool that allows us to lift the quality of what we are doing irrespective of the regulations we have to follow."

Jackie Lints, Co-Owner, Educare Group