Lift Your Educational Practice

A flexible platform to streamline documentation and raise standards.
Productivity Tools
Educa is a quick and easy online documentation tool that makes your paper processes so much easier.
Document & share observations with families in one click
Curriculum-linked stories go to a child portfolio as evidence of learning
Staff development and mentoring tools
Create, copy and share plans, assessments and checklists
Manage conversations around a child in one place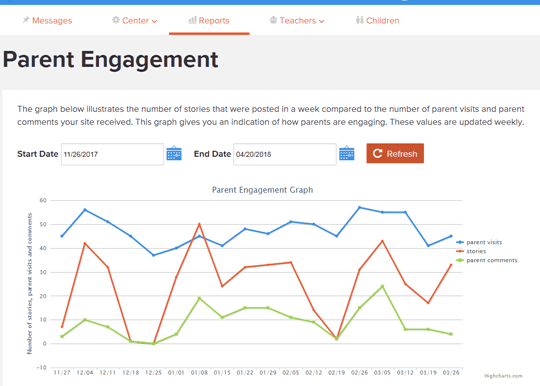 Link to any curriculum
Create your own curriculum in Educa or use any of our preloaded frameworks. Edit as often as you'd like. Then link observations and plans.
Convenient online assessments
Build your own online assessments and screenings in Educa or customize one our pre-loaded templates. Then educators can work on them anytime, from anywhere.
Bring parents into the educational loop
By linking observations to learning goals, you help parents understand your approach. This encourages feedback and a better understanding of each child.
Every educator has a private profile and portfolio for recording professional development time and achievements, that can be shared with mentors and downloaded. Learn more here
If it's online, it's visible!
Create procedures and documents everyone can see, and follow.
Enhance Program Quality
Less paper, more productivity
Going online is a powerful source of quality improvement and productivity enhancement.
When it's online, documentation can be shared, copied, improved upon and stored. And Educa pays for itself in printing and paper cost savings alone.
At Educa, we respond to our users' needs. We've added many time-saving and service-enhancing features in response to requests from centres just like yours.
Track everything
Make data-driven decisions. Educa has activity reports to help you track key issues, e.g., trends in parent engagement, inactive child portfolios.
Professional parent communications
Use Educa's approval settings to control what goes out. Bring your communications to life with images and videos. Announcements, news, private parent-teacher conversations – in one place.
Showcase your approach
Because everything in Educa has an educational purpose, every message your parents read reinforces your value, and their decision to choose you.
Nurture team-work
Educators like to collaborate and share. Online planning, assessments and group observations make that easy in Educa. Sharing raises standards and saves time.
Join 150,000 educators & families worldwide.
Start your free trial, no credit card required.
Here's What Our Clients Are Saying