Free ECE Webinars & Workshops

Register to attend or receive a replay. Yes, we send certificates!
Educa workshops here.
DRDP & Learning Stories - Examples
Presenter: Lindsey Shafer
December 2, 1pm PST
Head Start Coach and SALSA board member, Lindsey Shafer, will share how her team uses Learning Stories to build positive learner identities and link to DRDP measures. She will share her experience on the practicalities of getting teachers going with Learning Stories and review a few real world examples, with names changed, of Learning Stories that made a real difference.
Bringing Inquiry to Nova Scotia
Presenter: Susan Stacey
December 8, 12pm PST
This is a webinar about introducing inquiry and a focus on relationships as new practice around a newly introduced and inspirational Nova Scotia framework. Susan Stacey has designed some of the training being used in the rollout and is at the coalface, doing that training.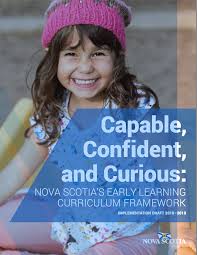 Series: Learning Stories in Practice
Presenter: Wendy Lee
In 2020 Educa presented a 10-webinar series by Learning Stories luminary, Wendy Lee from New Zealand, on the book she co-wrote with Margaret Carr, "Learning Stories in Practice."