Free ECE Webinars & Workshops

Register to attend or receive a replay. Yes, we send certificates!
Educa workshops here.
Series: Learning Stories in Practice
Presenter: Wendy Lee
Learning stories luminary, Wendy Lee from New Zealand. is going to present a series of webinars by Educa – approximately one a month – in 2020 on her new book, "Learning Stories in Practice."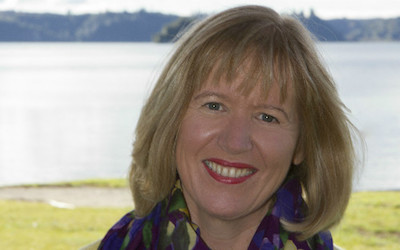 Continuity of Care & Transitions
Presenter: Ali Porteous
July 22, 9am AEST (and July 21, 4pm PST)
Smooth early childhood transitions are key to ensuring positive outcomes for young children the world over- but in today's fragmented early education systems, it's difficult to ensure continuity among programmes and services.
This workshop brings together the best thinking on early childhood transitions from NZ practitioner-based research and experience.
DRDP Using Learning Stories
Presenter: Allyson Montana
July 29, 3pm PDT
This free webinar demonstrates how to use Learning Stories for authentic assessment using the DRDP© in Educa. Using Learning Stories as evidence helps educators keep their focus on each child's unique journey in a way that is engaging for parents. It makes the learning and teaching visible, enable real collaboration between families and educators. Linking to the DRDP is the last step in every story, a simple linking process.
Leading Change in ECE
Presenter: Kelly Goodsir
September 2, 9am AEST (and September 1, 4pm PST)
Leading change within an educational program at your early childhood setting is complex and requires clarity of direction that the wider team 'want to participate in'.  Kelly has been leading complex educational change endeavors for the past 3 years and will draw from the many case studies to illustrate important foundations for successful change.
Mental Health Conversations
Presenter: Kelly Goodsir
October 14, 9am AEST (and October 13, 3pm PST)
Sometimes we find ourselves dipping our toes into mental health conversations at a surface level because we are uncertain of the direction, depth or dialogue needed to authentically engage. Kelly will share her lived experience and expertise in the use of the tools she has developed to support mental health conversations.
It Takes Attention to Change
Presenter: Deborah McNelis, M. Ed.
November 12, 9am AEST (and November 11, 2pm PST)
The way the brain learns and how it creates and organizes connections depends on what it focuses on. This valuable understanding can impact your teaching practices in class and generally how you interact with children. Deborah will provide practical examples of how to use this awareness of how that brain focuses in your daily interactions.