Register to attend or receive a replay. Yes, we send certificates!
New Zealand Professional Growth Cycle
By Jane Warnock
April 15, 1:30pm NZT
As the Educational Leader at Tūī Early Learners, Jane has been using a 'model of inquiry' alongside teachers to see what the newly introduced Professional Growth Cycle could look like, sound like, feel like for teachers. Jane will explain her experience and learning to date.
Teacher Inquiry Groups - SALSA Presents
By Daniel Meier and Linda Kroll
May 25, 2pm PST (May 26, 9am NZT)
In placing a special emphasis on inquiry groups, the webinar will show how regular, systematic group meetings at early childhood sites provide a collaborative, supportive forum for teachers to present their ongoing inquiry work and learning stories
Learning Stories as Authentic Assessment - SALSA Presents
By Isauro M. Escamilia
June 8, 2pm PST (June 9, 9am NZT)
Learning stories are an effective way to observe and document small moments of learning and growth for young children, and provide teachers with a highly adaptable assessment tool that can be aligned with both site-specific and program curricular and assessment goals and measures
Identifying Learning Story Moments - SALSA Presents
By Isauro M. Escamilia
July 13, 2pm PST (July 14, 9am NZT)
This webinar uses examples of learning stories that show how teachers have identified these moments in their practice and used learning stories to support their inquiry into their own practices.
Capturing Social Development in Learning Stories - SALSA Presents
By Linda Kroll and Daniel Meier
August 17, 2pm PST (August 11, 9am NZT)
The discussion will highlight the different roles that colleagues play in providing feedback, suggestions, and next steps in the creation of learning stories that capture essential elements of children's social growth and discovery-based play.
Advancing Equity in Learning Stories - SALSA Presents
By Annie White
September 14, 2pm PST (September 15, 9am NZT)
This webinar describes and discusses different learning stories that show and explain how teachers in specific inquiry groups created, shared, and commented on learning stories that promote access to equitable learning environments and outcomes.
Including Diverse Voices in Learning Stories - SALSA Presents
By Annie White
October 26, 2pm PST (October 27, 9am NZT)
This webinar details strategies for allowing families to engage with learning stories in their home languages and literacies, and to contribute their own ideas, feelings, dictation, writing, and photographs to the learning stories.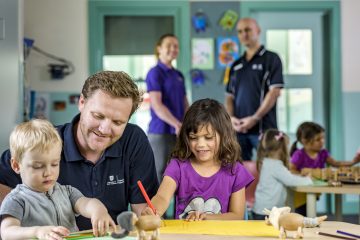 Starting an Inquiry Group & Question Time - SALSA Presents
By Dr. Annie White and her co-authors
November 9, 2pm PST (November 10, 11am NZT)
Please join Dr. Annie White and her co-authors of Learning Stories and Teacher Inquiry Groups, Isauro Michael Escamilia, Linda Kroll and, Daniel Meier in the final session in their series. This session will include: (1) How to start a teacher inquiry group, (2) Getting the mos of of the book and (3) Questions for the authors of the book.