Our 2018 Study Tour to New Zealand
Entries and reflections from the winner.
The 2018 Tour Winner!
Such a valuable, unique opportunity. I couldn't believe I won such an amazing prize, then after experiencing all that was offered, I was so grateful for the experiences and learning I encountered.
Merryl Minto
Educa's New Zealand study tour drawing in 2018 was won by Merryl Minto from Munchkins Early Education Centre in Queensland, Australia. The tour, run by Kelly Goodsir, included centre site visits, workshops and a Learning Stories conference.
Here are Merryl's reflections on the whole experience.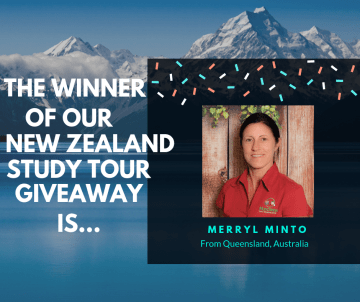 We recieved some marvelous entries in 2018
Here's a sampling.