How Educa Works

An end-to-end educational solution.
Set up in 30 minutes, then tailor as you go!
SET UP YOUR PRIVATE SITE
Invite teachers and staff
Invite parents
Select or add curriculum
Set up templates, permissions, sharing
Add documents to parent portal
DAY TO DAY
Share learning stories with families
Share news with families
Planning
Assessments using DRDP
Daily reports to track sleep, etc.
MANAGE
Mentor teachers
Track activity
Professional development
Quality improvement reviews
Staff appraisals
Streamline Documentation
You are exponentially more productive when everything is at your fingertips, online.  Almost everything in Educa – documents and workflow – can be changed to fit your process and needs. Then the advantages of being online — sharing, easy to find, etc. — kick in!
Planning — write your own or share with a team
Compliance — assessments, portfolios as evidence of learning
Teacher portfolio — reflective practice, store documents
Routines/daily reports — track child sleep, etc. online
Parent portal — share policies and resources with parents
And link to any curriculum – early state guidelines, your own curriculum, any approach. Once loaded, customize to your needs.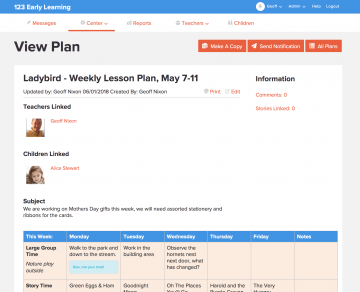 Create A Circle Of Learning
Everyone who cares about a child is on the same page, a community around each child. Here's how it works.
– Child plays and learns
– Teacher observes, records and shares with parents
– Parents respond and/or add their own stories
– Teacher uses feedback to plan and document
Teachers post observations by group or individual child.
The circle can include extended family, specialists and others.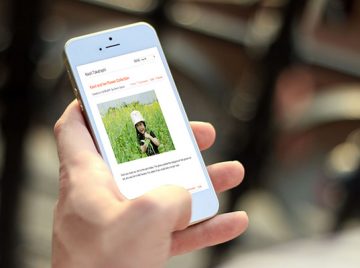 Use Any Device
Educa is a mobile responsive web-based software that works on computers, tablets and phones. We also have the Educa Touch app for Apple iOS and Android.
Start an observation now, finish it later on another device. Create observations for one child or a group.
Use voice dictation on most phones to record on the go.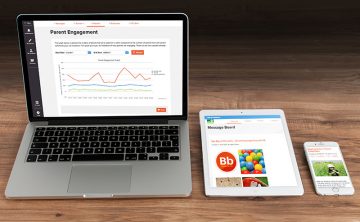 All of the parents have accepted invitations to join our Educa site.
The feedback we have had from them is quite outstanding. They find
it a wonderful way to share with friends and family their child's life at
preschool. It also provides them with an insight into what their child
has been doing on a regular basis, without the need to pass a portfolio
backwards and forwards between the home and school.
— Ruth Libby, Koru Montessori