Early Learning Curriculum, Frameworks & Guidelines
Overview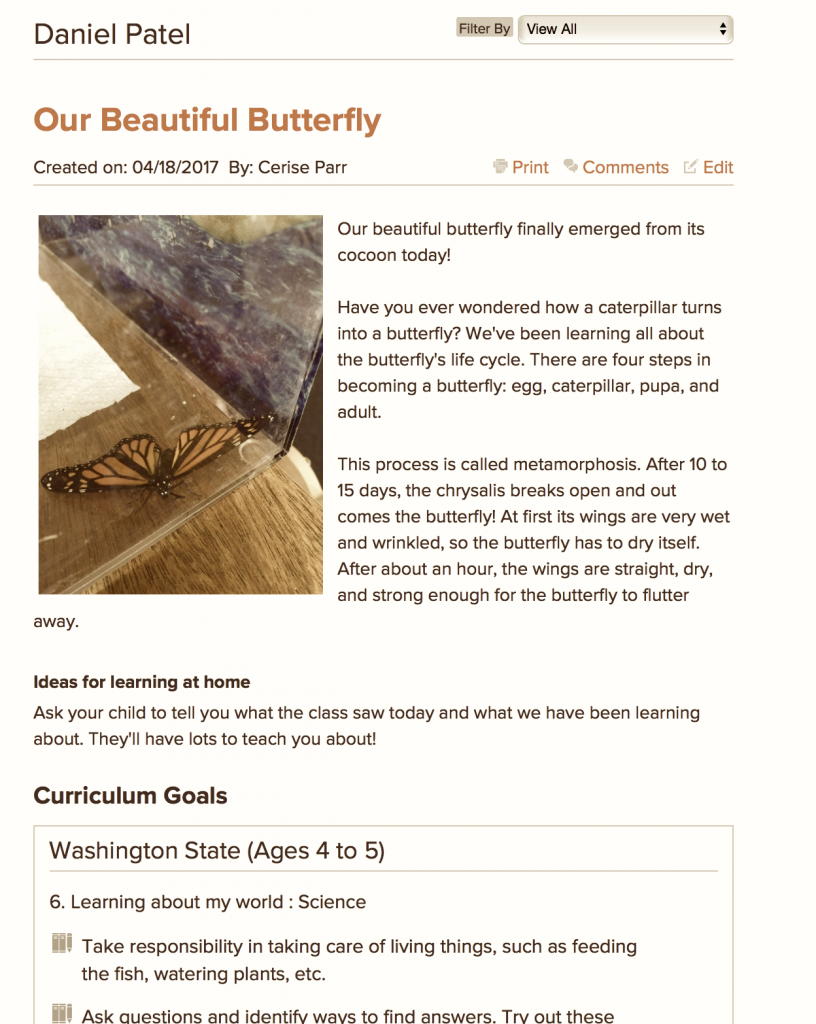 Educa has a library of preloaded early learning curriculum goals, government and state early learning guidelines, frameworks and quality standards that can link to child activities.
We are adding to this list all the time, as per customer requests,  including their own curriculum. Click on the links to learn more.
Australia
The Early Years Learning Framework
My Time Our Place
National Quality Standard ACECQA
Preschool curriculum goals by state
United States
As of 2016, every state in the US has issued at least one set of early learning curriculum or guidelines. Educa has the curriculum goals below already loaded into its library. Any other state or specialty frameworks can be added by request.
California
California Learning & Development Foundations
Idaho
Idaho Early Learning eGuidelines
Illinois
Illinois Early Learning and Development Standards (IELDS) and Early Learning Guidelines for Children Birth to Age
Minnesota
Minnesota Early Childhood Indicators of Progress
New Jersey
New Jersey Preschool Teaching and Learning Standards and Birth to Three Early Learning Standards
New York
New York State Early Learning Guidelines
North Carolina
North Carolina Foundations for Early Learning and Development
Virginia
Virginia's Foundation Blocks for Early Learning: Comprehensive Standards for Four Year Olds
Washington
Washington State Early Learning and Development Guidelines (by age group)
Canada
Alberta
Play, Participation and Possibilities: An Early Learning and Child Care Curriculum for Alberta
Ontario
Ontario ELECT Framework
New Zealand
Te Whāriki, The New Zealand Early Childhood Curriculum
Montessori Material Aims
New Zealand Primary School Curriculum, by year level
United Kingdom
The Early Years Foundation Stage (EYFS)