Comprehensive Documentation
Making it simple, making it helpful.
Child Portfolios
Documentation is easier when it comes from the heart, when it makes you better, when it is worked on with peers and when it improves engagement with parents.
All of that is possible in Eudca.
Observations are "stories" in Educa, narrative assessments. All observations, learning stories or not, can contribute to a body of evidence for compliance purposes.
In Educa, create individual or group stories to share with families and save to a child's portfolio in one click.
Include images, videos or PDF files
Link to curriculum, plans or assessments
Print as needed
Educators can then share child portfolios with inspectors as evidence of learning.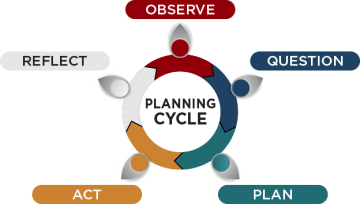 Checkpoint Assessments
Summative Assessment
We are adding a number of commonly-used assessments as templates in Educa.  You can also use our form builder to create your own assessments.
Create reusable templates
Update and save in draft format until complete
Parents can contribute if required
Save as PDF or print
Save in a child's profile
Screenings and assessments can be archived for future reference.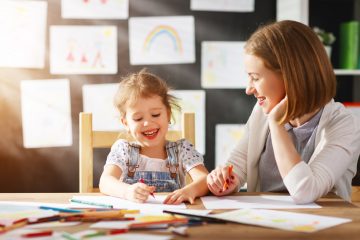 Planning Documentation
Educa has a variety of starter templates for planning that can be used by one teacher or in collaboration.  Each template can be edited to fit your process.
Individual plans with learning goals
Group plans for multiple children with goals
Weekly lesson plans, lesson prep
Plans based on a program cycle
Use Educa plan templates to adhere to a program cycle like Australia's EYLF – Question, Plan, Act, Reflect/Review — or alternatively create a template for your own process.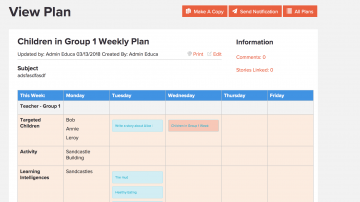 If it's at your fingertips, it's easier!
Share the compliance load by collaborating online
Raising Documentation Quality
Educa has a number of ways to nurture a mindset of continuous improvement.
Approval Settings
If you have concerns about family communication or documentation of a new teacher or a teacher where English is not the first language, use Educa's approval settings to control what goes out.
Mentoring
Mentoring is a powerful way to lift program standards.  Use Educa mentoring settings to make it easier for senior educators to guide, advise and supervise new teachers or teachers needing training.
Create Templates
Using templates not only saves time, it gives you a chance to create clear guidelines for your teachers to follow in their documentation.  Edit questions, add steps, tallor any template to your process.
Sharing Best Practice
Online means visible, and accountable. Knowing your documentation will be seen and possibly shared online raises your game, it makes everyone better.