Educa opened 2017 with a fresh new look, when we released our redesign at the start of February.
Our new design isn't just skin-deep though. Our team used the redesign as an opportunity to begin updating some of the technologies used in Educa, which means that we can start delivering updates to all aspects of the system much faster now.
This philosophy has fed into our overall development cycle too; we're now releasing faster fixes, updates, and improvements all the time, so you can benefit from the changes we make as soon as we make them.
Where the journey has taken us
Something Shiny: Daily Reports (Routines)
Educa's Routines feature acts as a voice for each baby under your supervision, and builds a community of carers between home and school. Routines will replace your existing printed daily sheets, routines, and daily reports documentation. 
Parents and educational staff can use Educa's Routines application to easily record when a child has slept, eaten, had their diaper changed, and more. Quickly create group records for an entire class, such as a record for meal times, or create individual records for your own child.
Something Shiny: Planning 
Recreate your existing planning documentation digitally, and link those plans to children and stories to track the learning journey. You can use the Planning tool to create templates for individual learning goals, group or class plans, or strategic goals.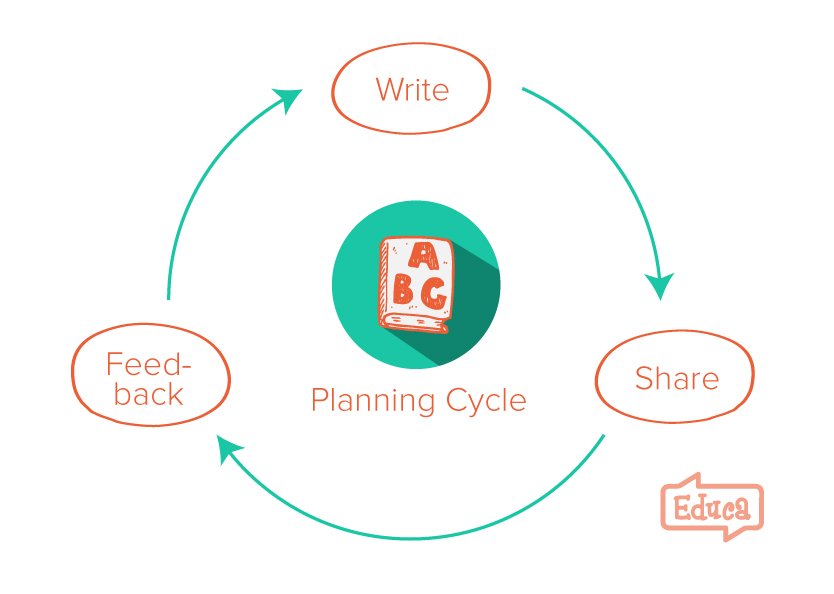 The internet is an empowering communication tool, which is why it's so valuable to be able to create your planning documentation online. Our Planning tool promotes a shared approach to learning between educators and families. Parents will be able to follow and engage in the progress of a plan when you link it to their child's learning stories and observations.
Learn all about Educa's new Planning Tool in our step-by-step guide here.
Private Notes

Leave private notes for a child in your care that can only be seen by teaching and educational staff. This is especially helpful for if you need to leave notes about upcoming meetings with parents, or your supervisor.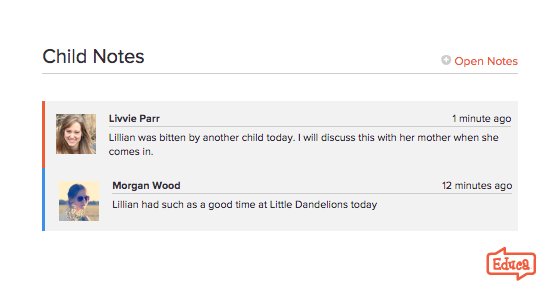 Toolbar
As part of our ongoing efforts to make Educa easier to navigate and use, we developed the new Toolbar.  The toolbar in Educa provides you with a number of shortcuts that you can access from any page on the website.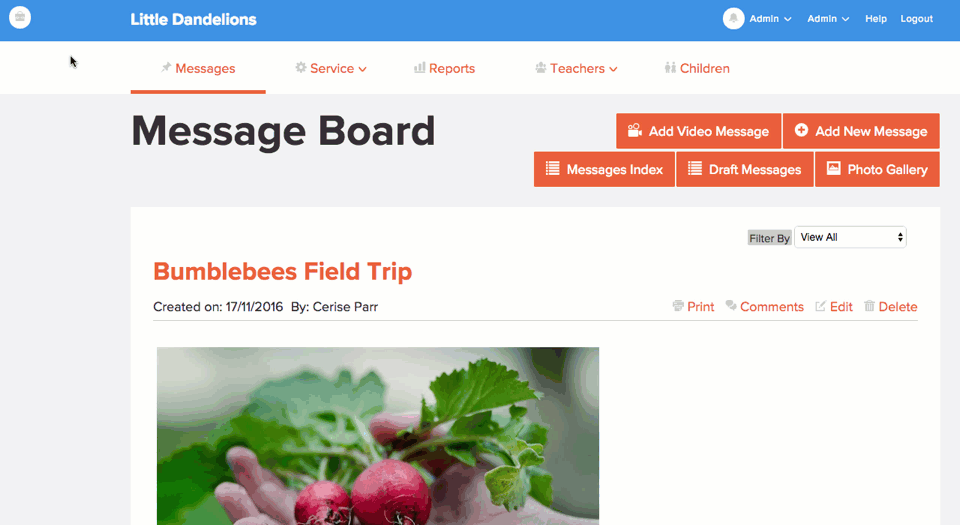 We'll be adding more shortcuts soon, so watch this space!
Multi-Site Sharing
Using the Message Board feature is an excellent way to get in touch with family members and staff members at your service. But, if you are part of a large group of services, you may need to post a message to message boards on multiple sites. Our new "sharing" feature allows you to easily share Message Board Posts to multiple sites you're linked to.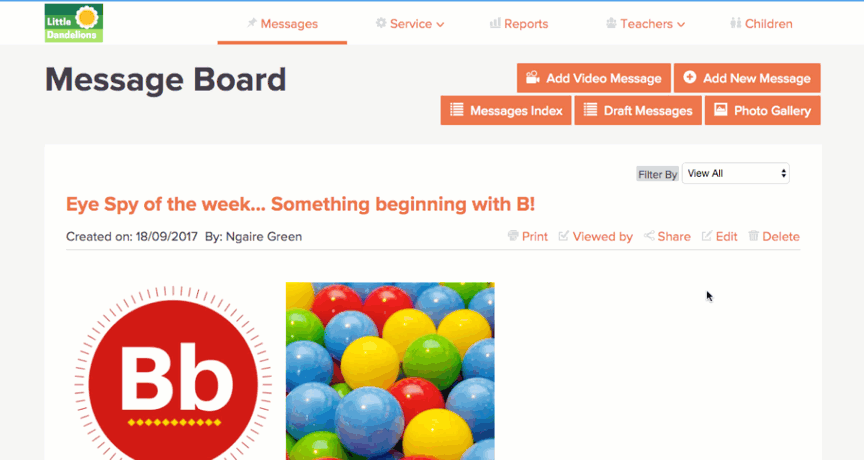 We also added this feature to your Policies, Curriculum sets, and to Teacher Messages. Watch this space, as we're looking at even more ways to help your manage your groups later this year. Learn more about what you can share across sites here. 
Viewed by 'Report'
Be able to better track how people engage with your Message Board posts and Teacher Messages using the "Viewed By" lists. Educa tracks who has clicked on and opened a message via the website or app, and then records their name in the "viewed by" list. To view the list, click on Viewed by link in the top-right corner of a message.
Brand Your Educa Site
Upload your company logo to brand the navigation bar of your website. Parents and family will see this on every page, giving more visibility to your brand and the work that you do.

Don't have a logo ready to use? Let us know and we can help set you up, or take a look at our article here.
Parent Volunteer/Committee Can Write Newsletters
You can now allow parents who are actively involved with your service to post to the Message Board for other parents and teachers to see.
This is set up via a quick setting adjustment by your Site Administrator, and is super easy to turn on or off. Learn how to set up committee members here.
Improvements to Your  Professional Portfolio
Did you know that Educa has a dedicated area to work on your professional development portfolio? You can access your "My Portfolio" section via the toolbar shortcut. Each reflection you post in your professional portfolio can be linked to stories you've written and curriculum outcomes as evidence.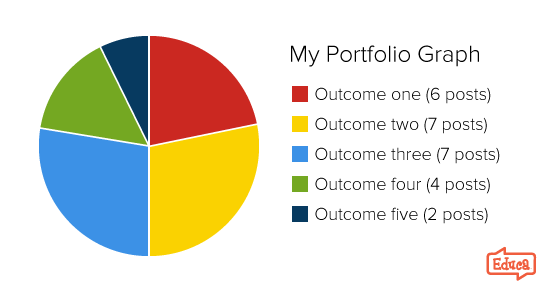 Linking your Curriculum Librar
y
Build your professional development/teaching portfolio in Educa by linking your portfolio posts and reflections to outcomes set up in your Curriculum Library. You can use our standard sets such as the New Zealand Code of Professional Responsibility, or the AITSL Australian Professional Standards for Teachers. Or you can create your own philosophies and criteria for your teachers to link to. Learn more about your Curriculum Library here. 
Your Portfolio Graph and Summary
Track your progress towards professional development criteria with the Graph and Summary reports. The Graph will show you an overview of what areas you are strong in, and which areas may need some more attention. While the Summary will give you a detailed version, outlining each outcome alongside the evidence you've built up for it so far. Learn more about the summary report here. 
We've been busy building lots of updates this year, and we're so happy to be able to share so many cool things with you.
We've also been working hard to improve our Support response times and resources. Have you taken a look at our help resources lately? 
We'll keep you posted on what else is in the works. You can also keep an eye on our Product News page for all the latest updates.